Co-curricular Activities
At H.A.S various district level competitions & Inter-School competitions & Intra- School competitions are held regularly to develop multiple skills in students thus training them to become competent individuals . Every child is encouraged to participate in outdoor activities and adventure sports . A plethora of co-curricular activities offered : Literature , Arts, Science, Performing Arts, Sports, Camps & Trekking, Visits to Nature Park & Wild- life Sanctuaries, Rock climbing, Para & Hang Gliding, Skiing & River rafting.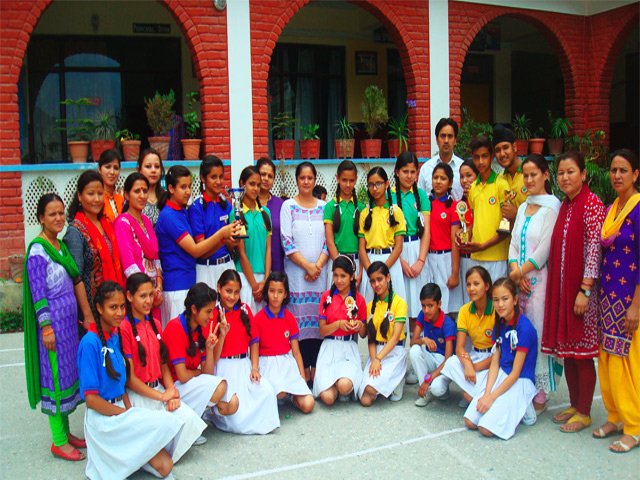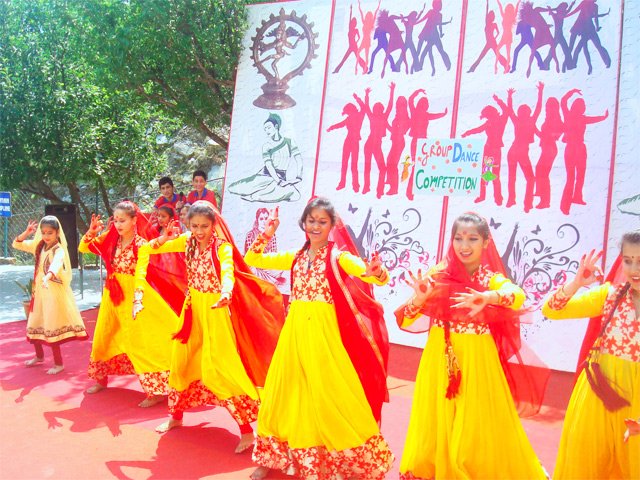 Creative & Performing Arts
Theatre and performing arts comprise the means and the avenues for the students to craft their feelings, thoughts and perceptions in their own unique ways of speaking and communicating. We expose young students to the best of poetry, fiction, drama, recitation, speech, plays, debates, songs and dances which are all directed by our trained educators.
House System
To inculcate the quality of leadership, healthy competition and team spirit all the school activities are carried out on House basis by dividing student into Shivalik House & Dhauladhar House . Each house works under the supervision and guidance of a senior teacher as House Master who is assisted by tutors and house appointments.